How you could have profited from the November 6-8 recovery of Bitcoin by using real-time sentiment
BittsNews
1 min

read
437
As a continuation of our previous post on using real-time sentiment to avoid the November 6th correction we now show you how you could use the real-time sentiment of Bitcoin to reenter the position. As you can see in the chart below the sentiment quickly rebounded from the negative value of 6th November.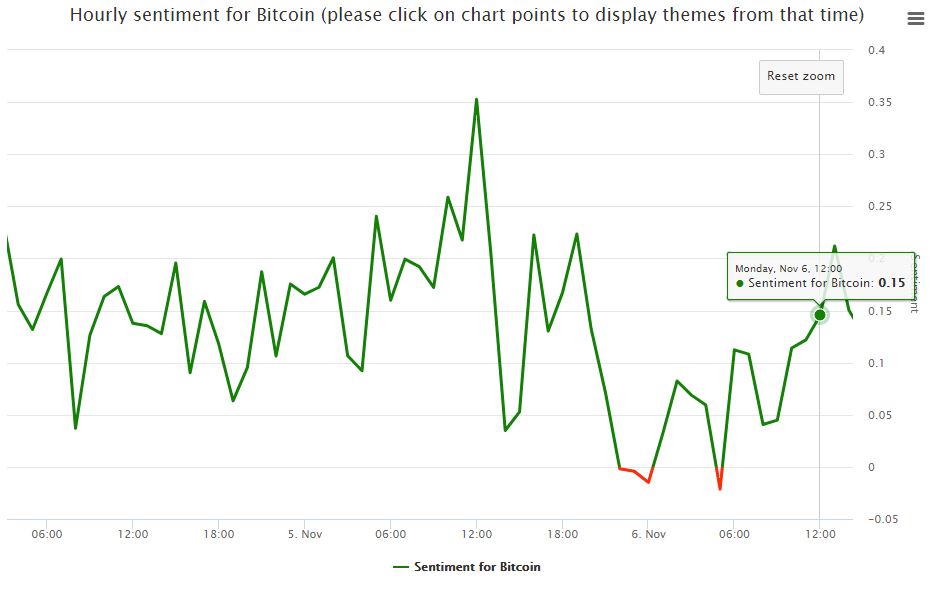 If you took that as a positive trading signal and reentered the Bitcoin position you could enjoy in price that followed in the following two days.
Related posts
BittsAnalytics
BittsAnalytics is an advanced data and analytics platform for cryptocurrencies.
Learn more