We track millions of social media posts and use machine learning to determine sentiment for 200+ of cryptocurrencies in real-time. Below is real-time sentiment of tweets mentioning Verge around the mid December. The hourly sentiment of Verge surged on 14 December – 10pm UTC time.
See also our tweet from that period:
twitter.com/bittsanalytics/status/942278311371329536 
As we have already posted in other such cases in the past this means a major bullish signal for the price and indeed the price of Verge has since then rallied by almost 700%. The other important factor to look for is the tweets mentions, as you can see it began to surge for Verge around the same time and was an important indicator as well.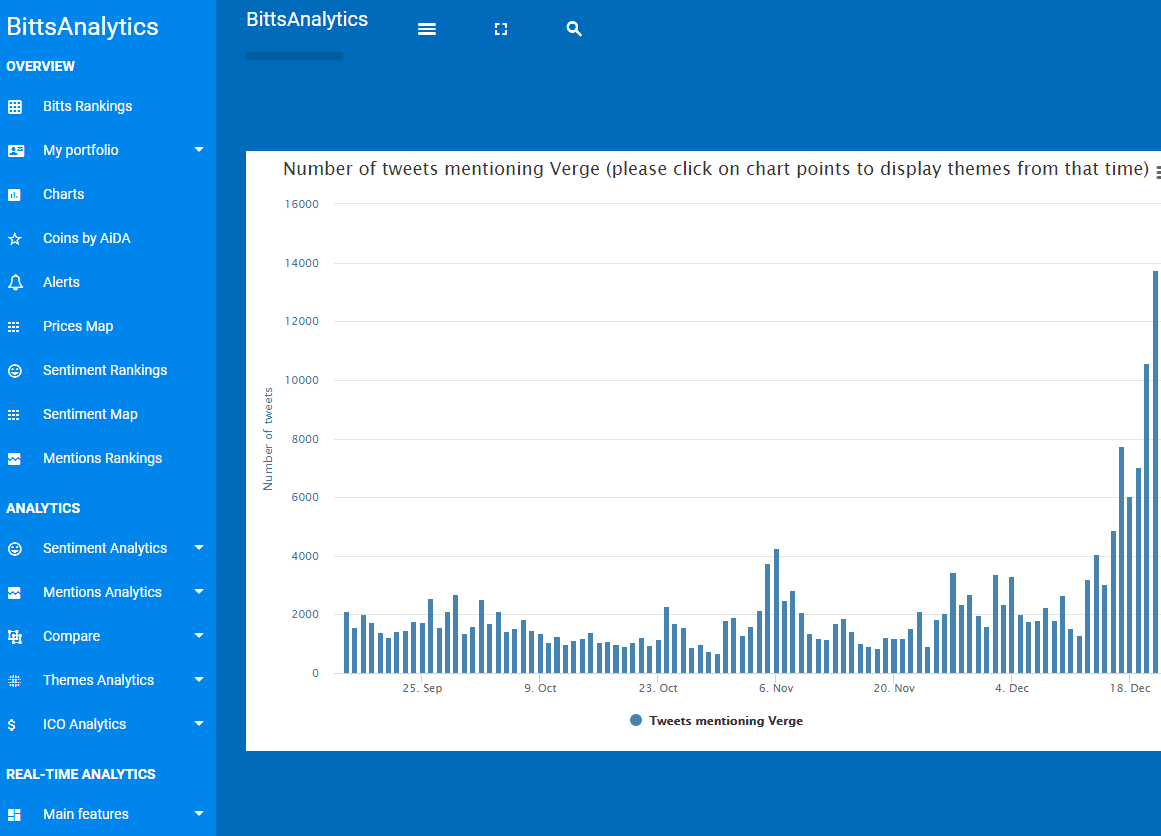 You can start using both sentiment and tweets mentions data for 200+ main cryptocurrencies like this by subscribing to our platform at www.bittsanalytics.com. Get better data and be ahead of others.