Introducing real-time social media analytics for cryptocurrencies
BittsNews
2 min

read
851
Next week we will be introducing a new feature, real-time version of our social media analytics tools (our subscriptions currently offer social media analytics data aggregated only on daily basis). Before going to a an example of analyzing real-time data on the case of today's Bitcoin jump let us start with a quick look at example screenshot of the dashboard: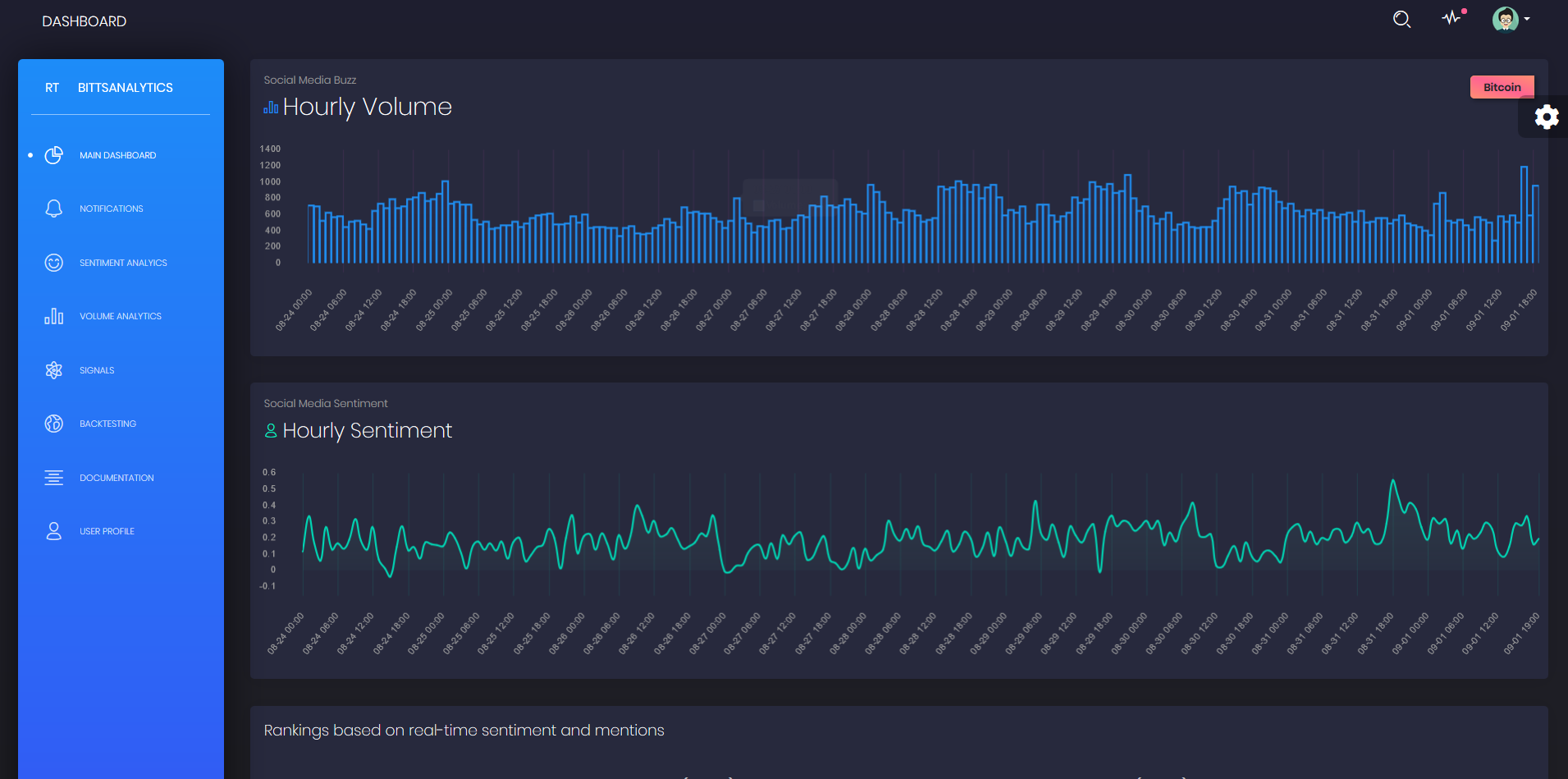 As the next step we will look at the bitcoin development today, because it was interesting both in terms of social media data and price. If we closely inspect the above chart we see a big hourly surge in tweets mentions of Bitcoin at 16:00 UTC time (this value is the sum of all Bitcoin tweets mentions between 15:00 and 16:00 UTC time):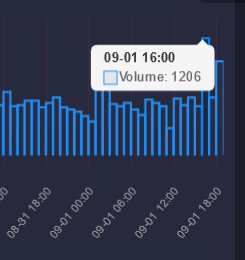 The change with respect to the same value a day ago but in same hour slot is +110%. The value of this jump with respect to historical population has a Z score of around 3. The increase is thus historically around 3 standard deviations from the mean, making it a significant signal. Note also from the second chart that we got a sentiment reversal to the positive in this time period, which is a supporting bullish sign for the signal:

(Sentiment is determined with machine learning from the texts of tweets about Bitcoin). The robust surges today in price and social media space look like a good sign (weekend day was probably also a factor in terms of resonance).
If you are interested in our upcoming real-time analytics tools send us an email before 7th September to receive an early bird coupon which allows you to get the subscription at 30% lower price when we launch the service. Or you can subscribe to one of our powerful analytics tools already today at https://www.bittsanalytics.com/subscribe.php and you will get the 30% reduction automatically as an existing subscriber.
Related posts
BittsAnalytics
BittsAnalytics is an advanced data and analytics platform for cryptocurrencies.
Learn more